Playshoes
Long Backed School Poncho
£24.99
Designed with long backs so that they can be worn over a back pack, these waterproof ponchos are ideal for the walk to school. They are made from the lovely soft eco-friendly PU fabric, so popular in Scandinavia and they have reflective strips for safety. Unlike PVC as well as being strong, very waterproof, machine washable and comfortable, the fabric contains no phthalate chemicals which can be harmful to health.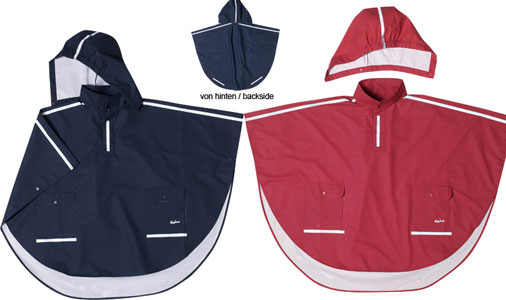 Features include:
100% PU fabric, 100% wind and waterproof material and breathable.
welded seams for total proofing
reflective strips along arms and on front and back
front pockets
machine washable at 30°C
Colours: Navy
Sizes : Height in cm: 116cm, 128cm (sizing info)
Sorry sold out
A lot of testimonials on packaways
and more
and more
and more ....