Playshoes
Kids Umbrellas
£12.99
A great new range of kids umbrellas. These brollies are all designed to coordinate with our Playshoes range of rainwear and wellies; click on the right hand side to see the full range, and have the opportunity to save money off the umbrella price when bought in association with other Playshoes items.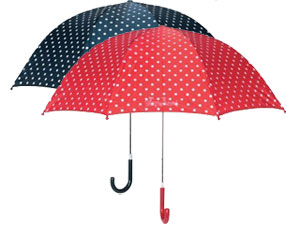 Colours: Navy with white dots; Red with white dots;
Sorry - all sold out
A lot of testimonials on packaways
and more
and more
and more ....