Playshoes
Boot Socks
£6.99
We think these are a great idea to keep tootsies warm in wellies and waders. Made in a lovely thermal cotton fabric - they fit nicely over standard socks to give more warmth round the foot - and a better fit if the boots are big - and unlike a long sock they don't wriggle down inside the boot.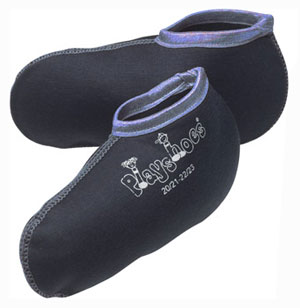 Features include:
stretch satin cuff at ankle, keeps sock in place,
thermal cotton
fits range of sizes
Colours: navy/blue trim.
Sizes : continental size 18/19, 20/21, 22/23, 24/25, 26/27, 28/29, 30/31, 32/33, 34/35 (see sizing info for conversion chart ).
Waiting for size 30/31